Is Racism Still a Problem in our Universities?
Racism is alive and well in our Universities. Click this link and StandWithUs to help fight discrimination in our schools. https://www.youtube.com/user/standwithus/videos Watch what happened at the UCLA student meeting when a Jewish student applied to be a member of the student government's Judicial Board. In 2015, we'd like to believe that the world has moved beyond race, gender, and religious discrimination, yet recent events portray something much more disturbing. You can view the entire proceeding here - http://youtu.be/2l3NBbiQ11Q
Sign up for videos!
Get the latest trending videos from StandWithUs
Twitter
Wednesday, November 21st, 2018 at 9:58am
One week to go before GivingSWUTuesday!
Help fight #Antisemitism and Empower Support #Israel 🇮🇱 Support StandWithUs on GivingTuesday. This year, donations will be matched.
TWO WAYS TO TAKE PART:
1. DONATE HERE: https://t.co/dcFkudMch4
#GivingTuesday #GivingSwuTuesday https://t.co/Z310wIv5V4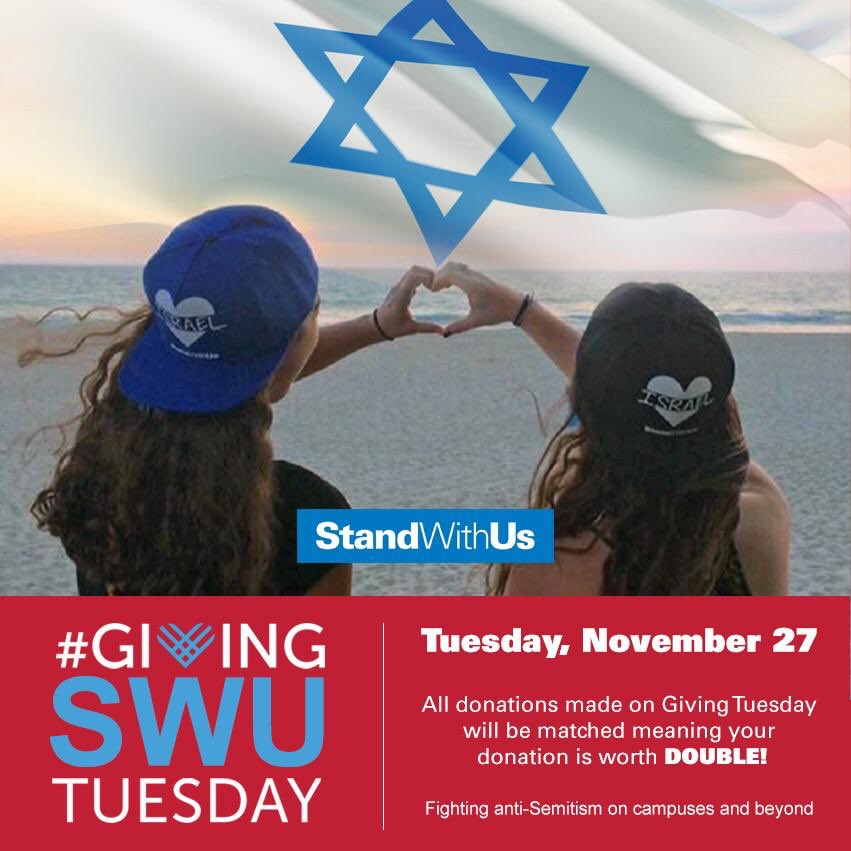 Instagram
Recent Videos
Tunisia discrimination

Israeli Teens March For Peace
Comments