Iran's Aggression Against Israel
PM Netaynahu issues a statement following Iran's act of aggression against Israel today, the US also issues it's support for Israel's right to self defense.
Sign up for videos!
Get the latest trending videos from StandWithUs
Twitter
Wednesday, November 21st, 2018 at 9:58am
One week to go before GivingSWUTuesday!
Help fight #Antisemitism and Empower Support #Israel 🇮🇱 Support StandWithUs on GivingTuesday. This year, donations will be matched.
TWO WAYS TO TAKE PART:
1. DONATE HERE: https://t.co/dcFkudMch4
#GivingTuesday #GivingSwuTuesday https://t.co/Z310wIv5V4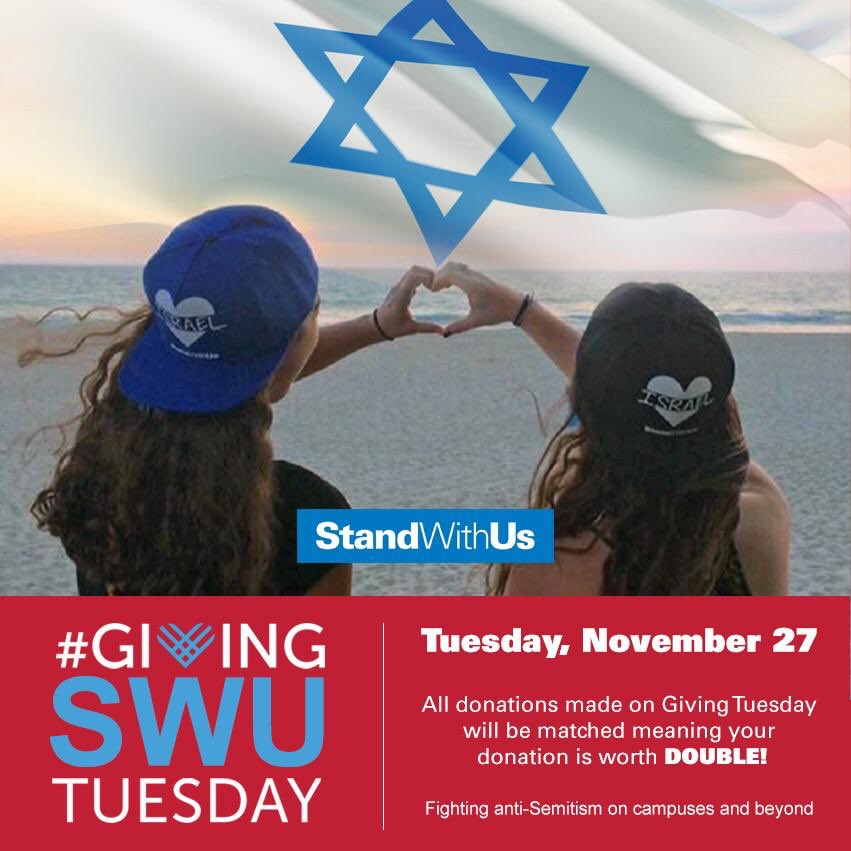 Instagram
Recent Videos
Tunisia discrimination

Israeli Teens March For Peace
Comments